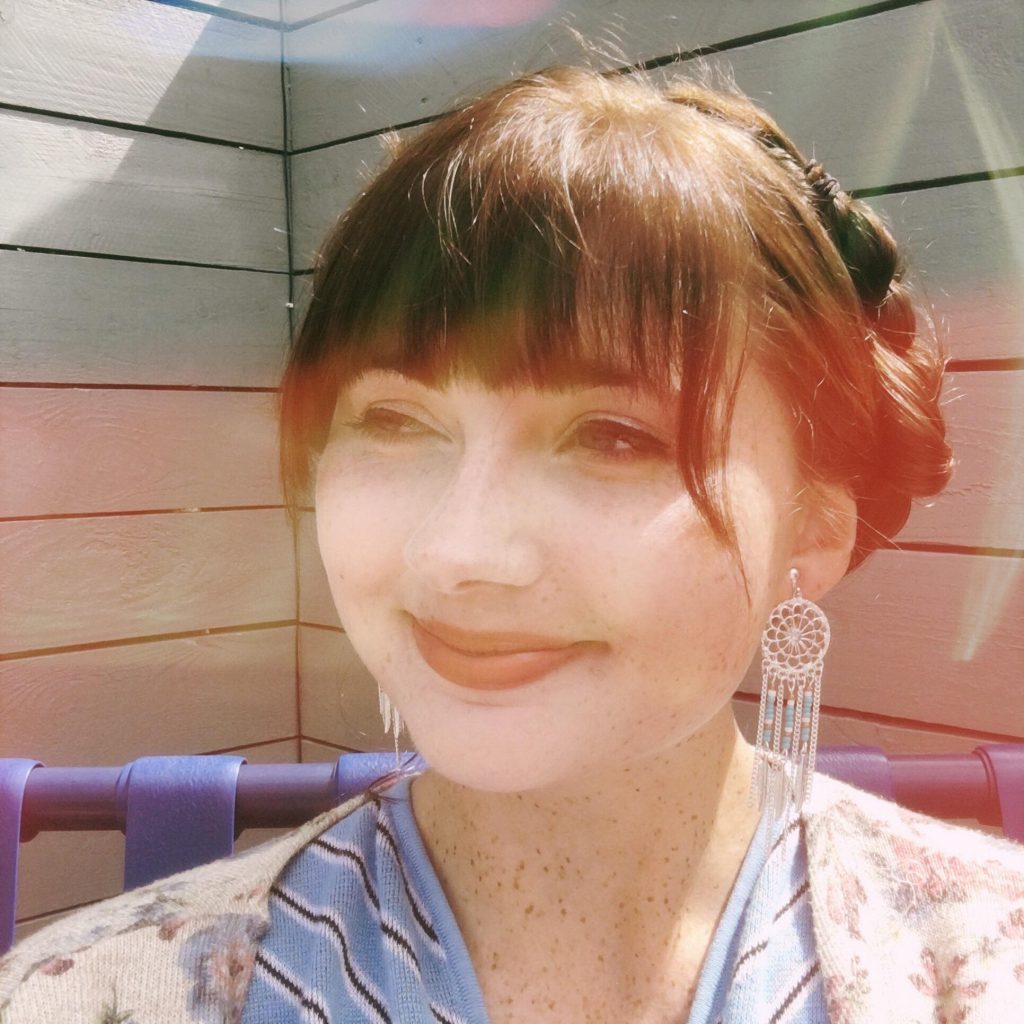 Name Alexandra Gillgrass
Position Occasional site assistant
The main duties of your role at Storiel – Open and close the building – Maintain reception and shop – Ensuring the maintenance of the building, supporting staff members
How long have you worked at Storiel? 3rd June 2019
What's the best thing about your role at Storiel? / If you could have one superpower, what would it be?
I love having the opportunity to be surrounded by history.
I would love to be able to travel back in time and see what life was like back in the Victorian age.
What is your favorite item in the Storiel collection and why?
My favorite item is the black 1870s dress. This is my favorite because I love fashion and the fact that it could have been a wedding dress makes it much more interesting.
What's your favorite way to relax outside of work?
I enjoy practicing yoga, walking my dog, Pip, reading, crafting and drawing.