The annual Open art exhibition shows a range of art works including painting, photography, print work, textile work and ceramic and it's the diversity of art practise which makes this exhibition fascinating.
This year the Selector's Choice prize is awarded to Toria Collins for her textile piece 'Cynefin Coll / Lost Belonging'.
In addition five other artists have also been Commended.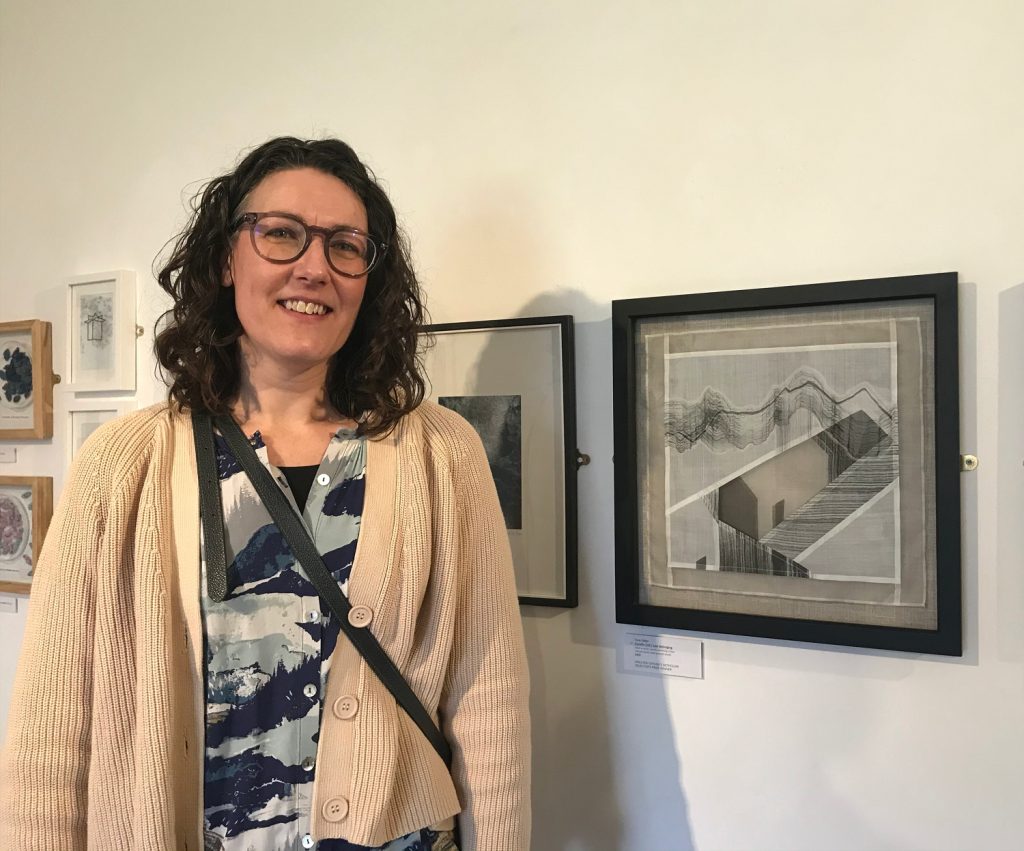 Toria Collins takes inspiration from the scenery of north Wales. Exploring ancient techniques of joining cloth, hand painting, airbrush application and utilising modern equipment Toria uses her professional skills to bring fabric to life. Her work aims to capture the gentle rhythms and harmonies found in the Welsh landscape.
Don't forget, when you visit the exhibition at Storiel, you can vote for your favourite artwork that could then become eligible for the People's Choice prize, donated by Cyfeillion Storiel.
Applications for the STORIEL 2023 Open competition are now closed.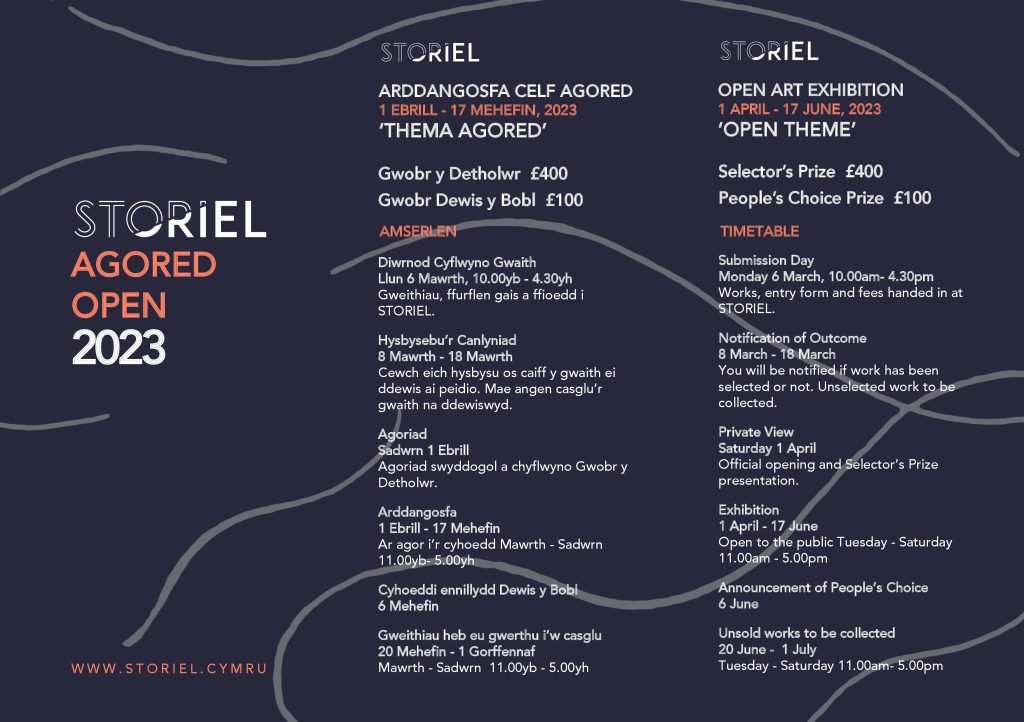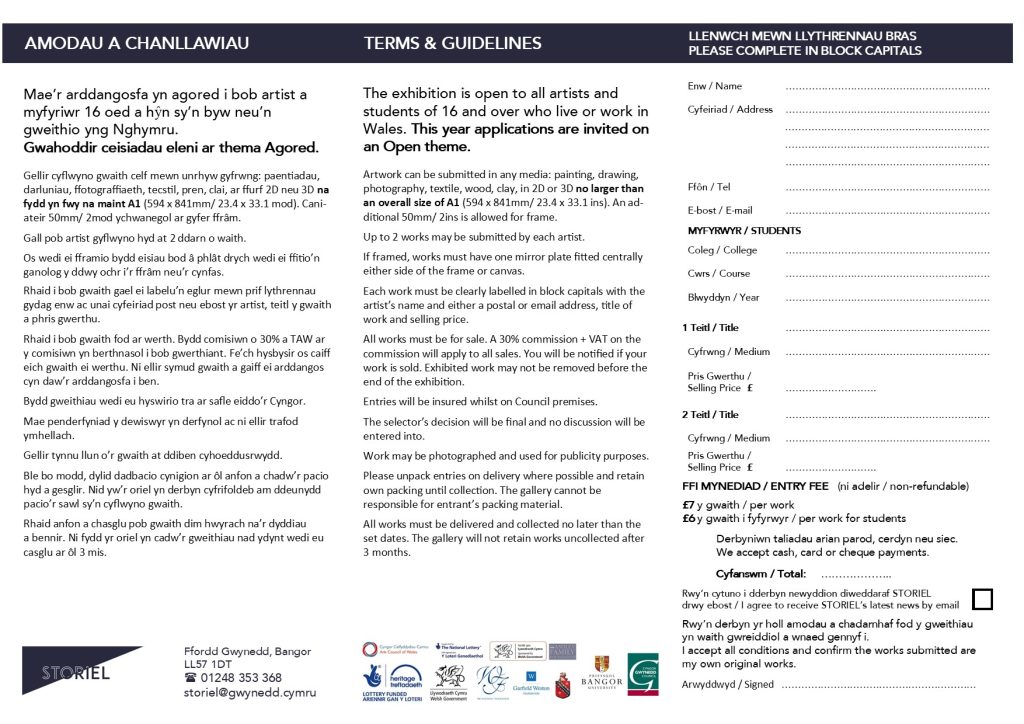 2022:
Congratulations JONATHAN RETALLICK, Winner of the STORIEL Open 2022 Selectors' Prize!
With a very big thank you to Lisa Eurgain Taylor for being on our panel as this year's guest Selector.