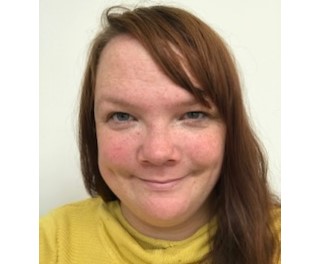 Name : Ceri Dalton
Position at Storiel : Site Assistant
The main duties of your role at Storiel :
In short …. To make sure Storiel runs smoothly! Mixed duties on reception, in the shop, checking the building, putting things on social media. Also currently doing a new exciting role, looking into setting up the shop online as part of Storiels online audience development
How long have you worked at Storiel?
April 2019
What's the best thing about your role at Storiel? If you could have one superpower, what would it be?
I just love coming into Storiel and being part of a creative atmosphere and meeting interesting people, working with a nice team.
Superpower = "Instant Inspiration" for people with "creative block"
What is your favorite item in the Storiel collection and why?
At the moment, dolls, they're really creepy but interesting
What is your favorite way to relax outside of work?
Go for a walk or relax in a fantasy or sci-fi TV program