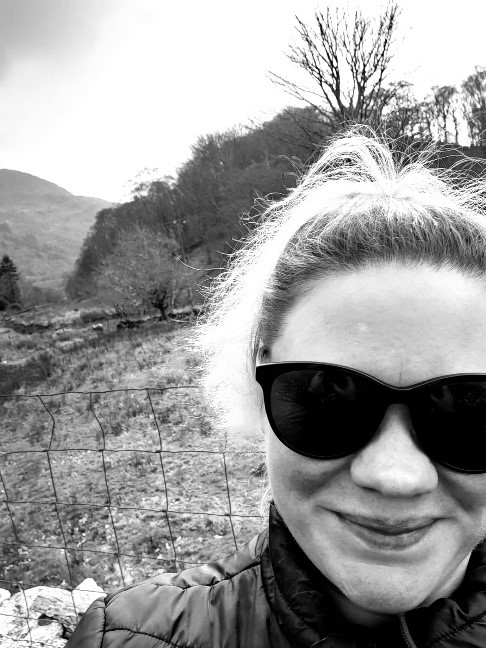 Name : Megan Cynan Corcoran
Position : Museums and Volunteer Co-ordinator
The main duties of your role at Storiel : Running the Lloyd George Museum and Museum on a daily basis focusing on Health and Safety, Communications and Marketing as well as the business elements.
How long have you worked at Storiel? I started at the Lloyd George Museum in 2015, before working as a Heritage Officer for maternity leave at Storiel, where I got a secondment to work with Caernarfon Castle Pabis Coch in October 2016 and since December 2016 I have been in this role.
What's the best thing about your role at Storiel? – Or If you could have one superpower, what would it be? The variety of work, the exciting opportunities in the Museums and the Arts world and the great team! Superpower ….. being able to 'memorize' or google other people's memories, eg 'so and so would know this ..!'
What is your favorite item in the Storiel collection and why? www … hard to choose, but the 'Four Alls' sign is one of my favorite because the message is one that spans centuries and still applies today, the Beddgelert temperance flag as it is quite unique and storytelling in her images, and the endowment chest because her first owners were my ancestors.
What is your favorite way to relax outside of work? Crochet, read, walk, research family history and the area where I live …. and laugh (a lot!)