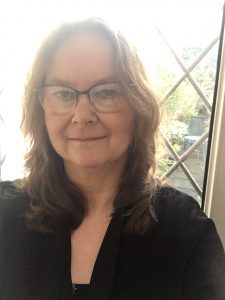 Name Nêst Thomas
Position : Museums and Arts Manager
Main duties of your role at Storiel :
Leading the Museums and the Arts Service including Storiel, Lloyd George Museum, Community Arts and Visual Arts to achieve what's important to the people of Gwynedd
How long have you worked at Storiel?
I have worked for Gwynedd Council since 1986 when I started as a trainee Museums Officer. I was working as a Museums and Galleries Officer in the 1990's when the Council decided to run the museum in Bangor which is now Storiel.
What's the best thing about your role at Storiel?
Being able to work with a great team. Making sure that the artefacts of our communities are cared for and shared for people now and in the future. Giving artists and craftspeople a great opportunities. Also a lot of what we organize contributes to well-being, the economy and education – and not forgetting the opportunity for people to enjoy themselves.
What is your favorite item in the Storiel collection and why?
The "Welsh Not" is a rare example of something simple, a piece of wood with letters carved on it, but very symbolic. It was used to try to prevent some from speaking Welsh in schools and there are similar examples in other countries in the world such as Brittany and Hawaii.
What is your favorite way to relax outside of work?
I love reading fiction and watching old black and white movies like "Rebecca" (Daphne du Maurier's book and the movie by Hitchcock). Whenever possible I like going to gigs, spending time with family and exploring the world.