This year an open theme was set for the annual Open Art exhibition at STORIEL. A diverse range of framed artworks have filled the gallery walls along with a range of ceramic pieces. Two paintings in oil by Jonathan Retallick was awarded the Selector's Choice. Works by eight other artists also received commendation.
As the exhibition draws to a close we can announce that the winner of the People's Choice 2022, a prize donated by the Friends of STORIEL, is Donna Jones for her painting in acrylic, 'Cors Ddyga'. Donna is a local artist from Bangor who has enjoyed painting since her childhood. Her main focus is to paint local landscape and noting the special atmosphere of a place as she walks the mountain paths. As an artist, interpreting this atmosphere becomes the inspiration in her art work.
Thank you to all who voted for their favourite.
The exhibition closes at STORIEL on Saturday 25th of June.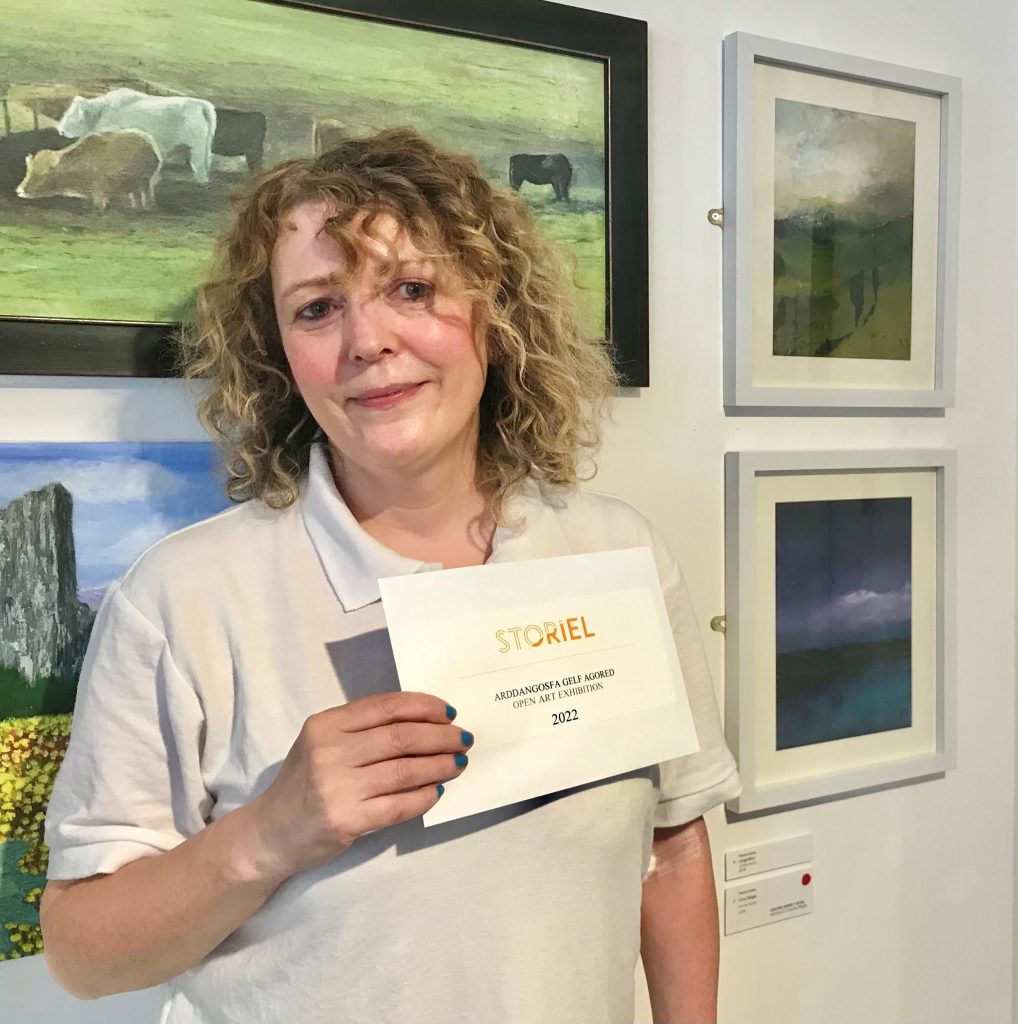 Picture: Donna Jones winner of the People's Choice award.