The Open Art is an annual exhibition for which applications this year were invited on an open theme.
94 diverse works are exhibited this year, of various media selected for you to enjoy. Whilst applauding all entrants who took part, the winner of the Selector's Prize will be awarded during the open evening launch. In addition, work by eight other artists have been commended. You can vote for your favourite work which could then become eligible for the People's Choice prize. This prize is donated by Friends of Storiel.
Congratulations to DOROTHY M. WILLIAMS!
Winner of Selectors' Prize 2019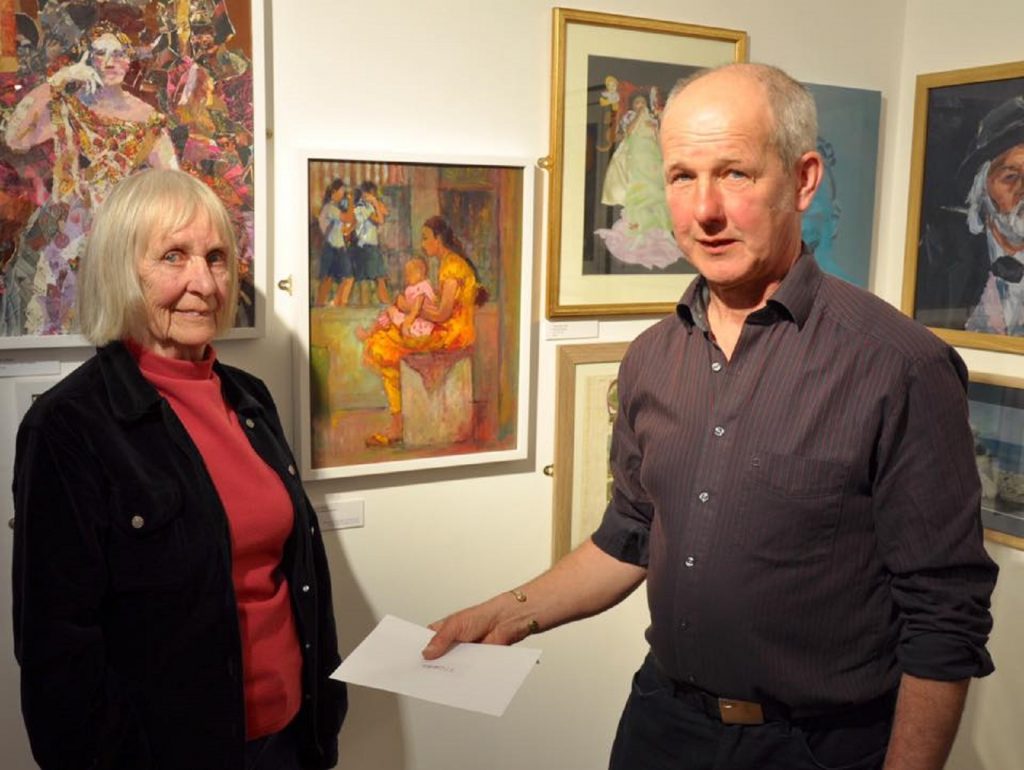 ………………………………………………………………………………………………………………………………….
The People's Choice Prize
WINNER:
Donna Jones
'The Purple Sky'
 acrylic
Runner-up:
Brenda Hughes
'Llŷn Peninsula'
 watercolour and pastel
THANKS TO ALL WHO VOTED